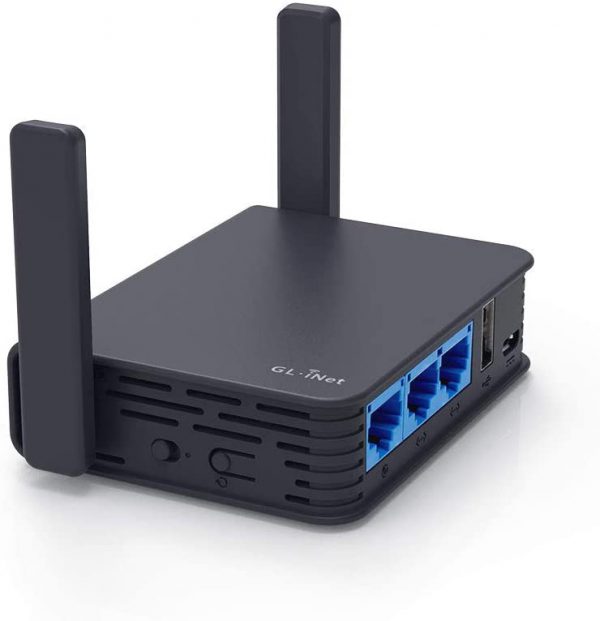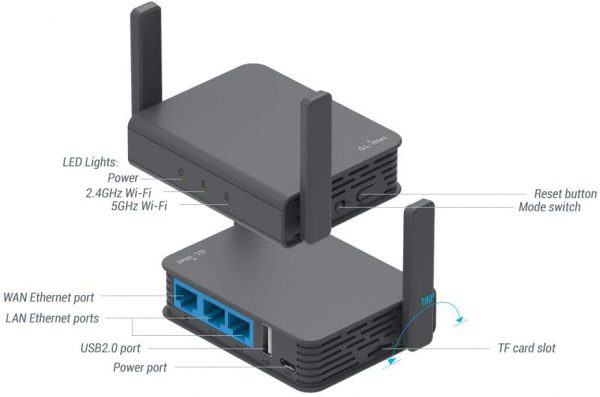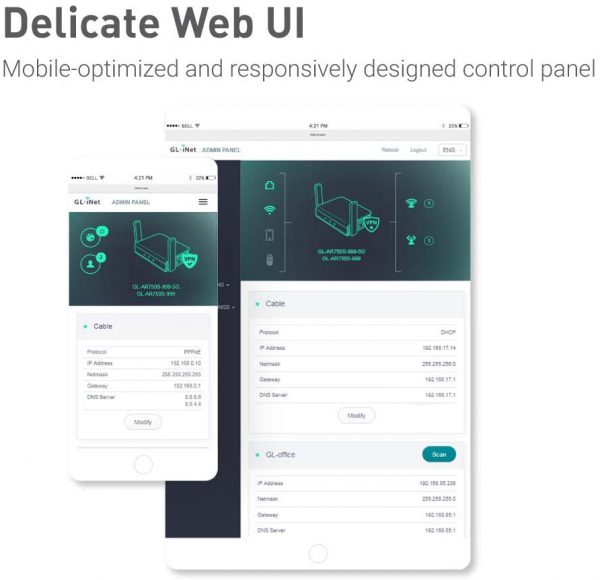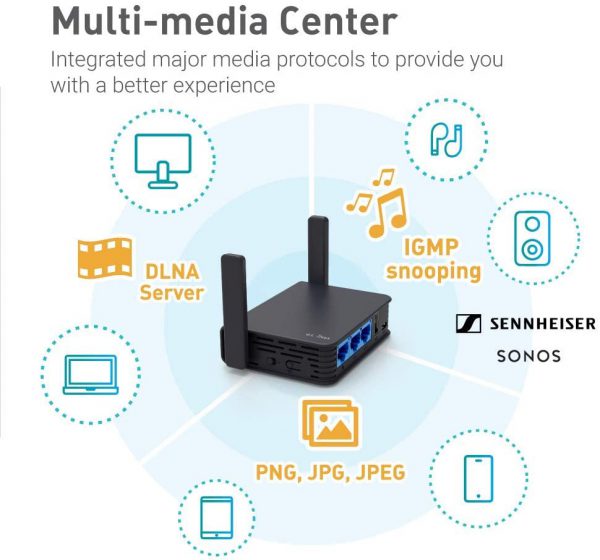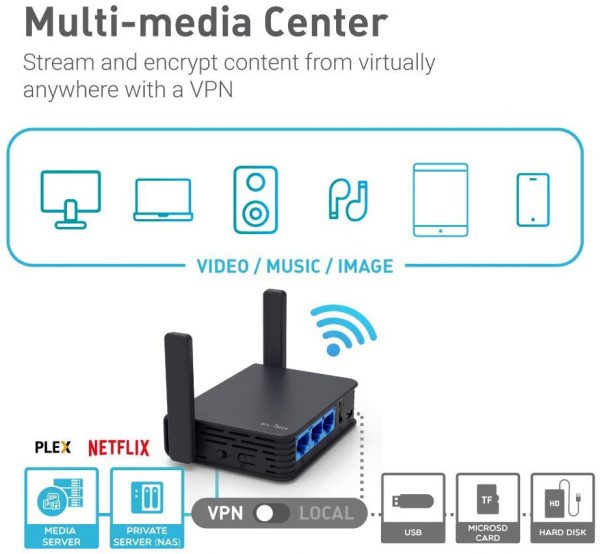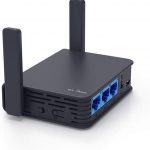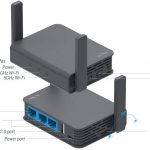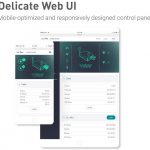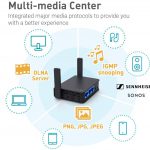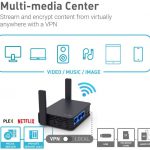 GL.iNet GL-AR750S-Ext (Slate) Gigabit VPN Router, OpenVpn&Wireguard – resolving Hotspot relay problem
£110.97
Description
GL.iNet GL-AR750S-Ext (Slate) Gigabit Travel AC VPN Router, 300Mbps(2.45GHz)+433Mbps(5GHz) Wi-Fi, 128MB RAM, MicroSD Support, OpenWrt/LEDE pre-Installed, Cloudflare DNS
About this item
[OPEN SOURCE & PROGRAMMABLE] OpenWrt/LEDE pre-installed, backed by software repository.
[VPN CLIENT & SERVER] OpenVPN and WireGuard pre-installed, compatible with 30+ VPN service providers.
[LARGER STORAGE & EXTENSIBILITY] 128MB RAM, 16MB NOR Flash and 128MB NAND Flash, up to 128GB MicroSD slot, USB 2.0 port, three Gigabit Ethernet ports (1 WAN and 2 LAN).
[PACKAGE CONTENTS] GL-AR750S-Ext (Slate) router with 1-year limited warranty, power adapter, USB cable, Ethernet cable and user manual.