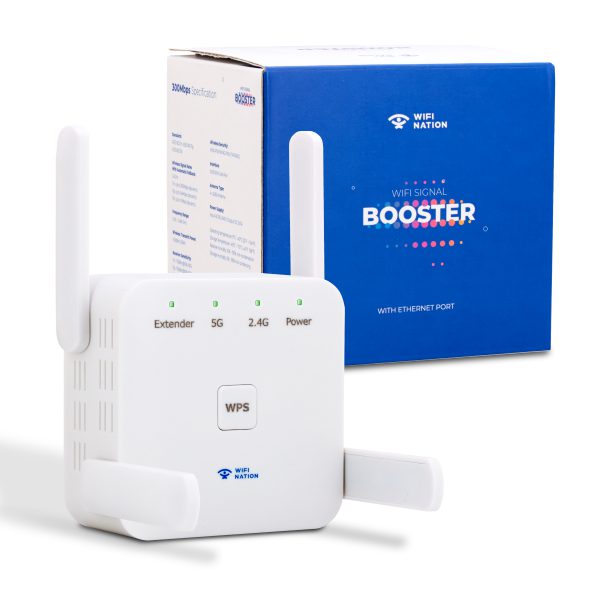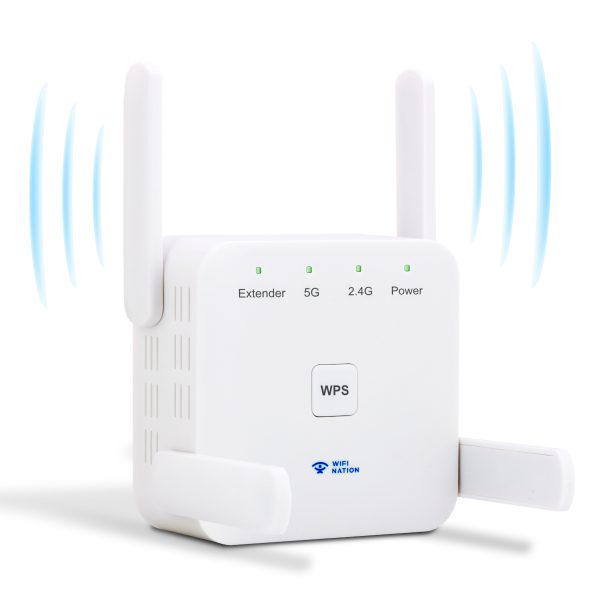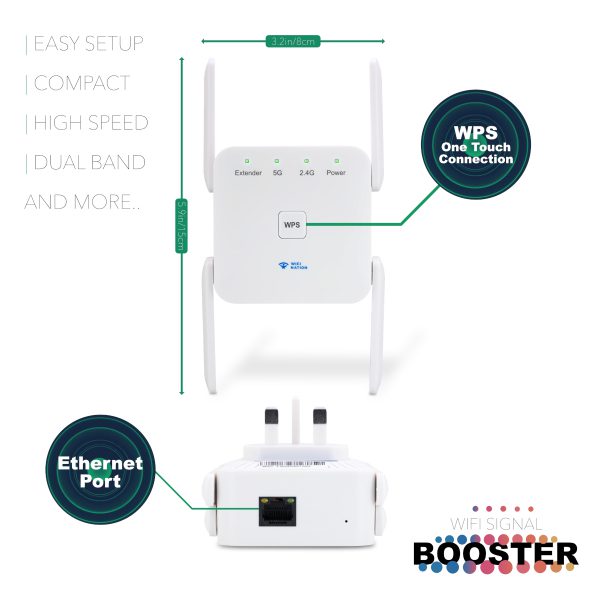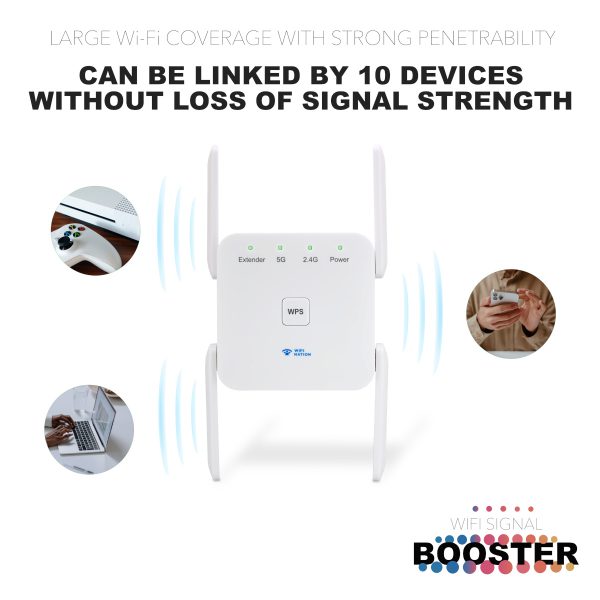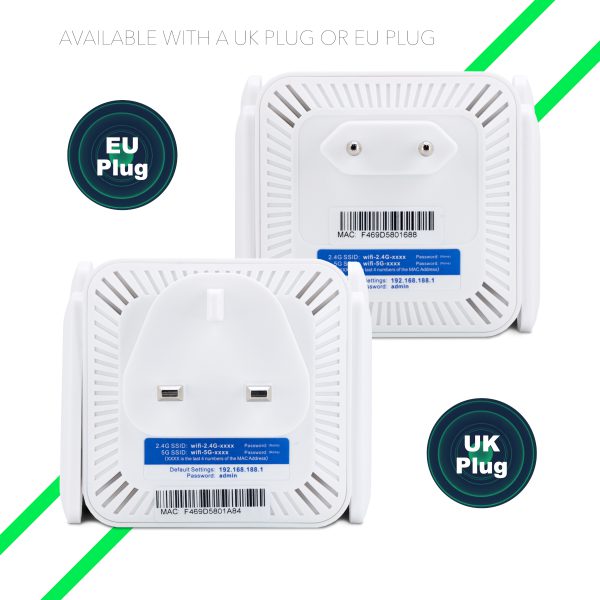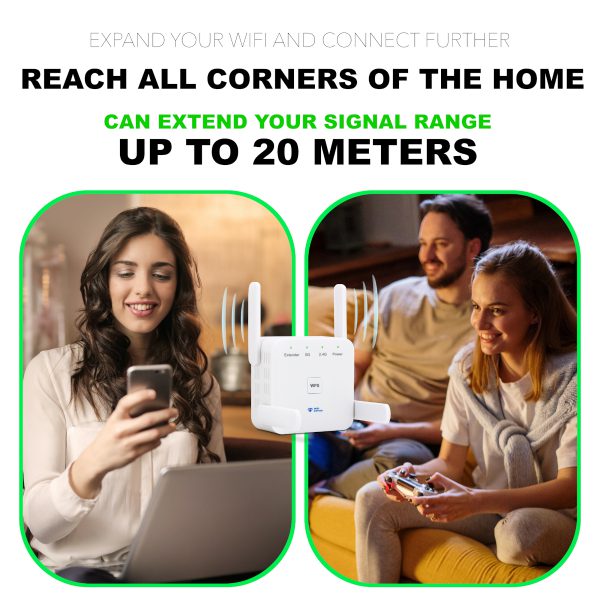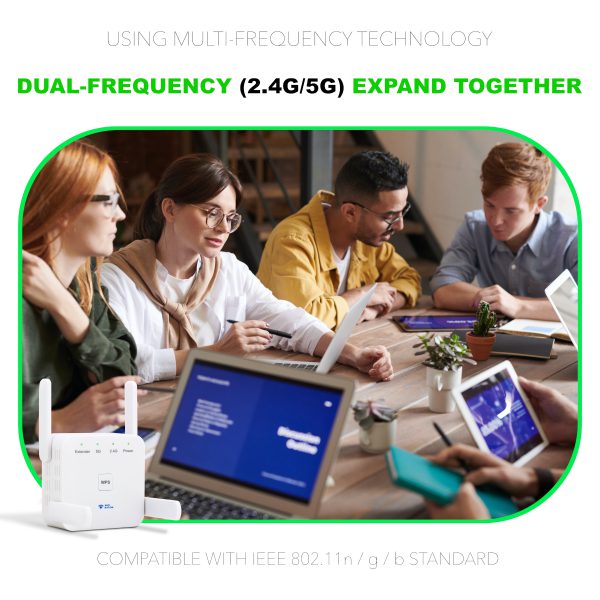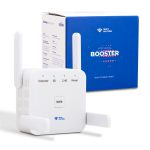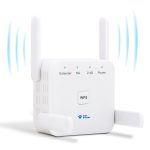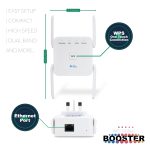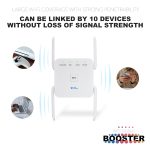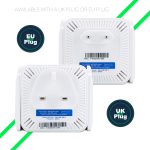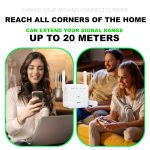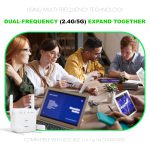 WiFi Booster Range Extender 1200Mbps 2.4GHz and 5GHz Dual Wifi Signal Internet Booster with RJ45 Ethernet Port & Support AP/Router/Repeater Mode
£44.97
Description
? POWERFUL SPEED & STABLE WIFI SIGNAL EXTENSION:- Wifi Nation WiFi booster will eliminate those problems. This powerful Dual 5 GHz and 2.4 GHz bands and an Advanced Central Processor improves your internet speed up to 1200 Mbps. LED light indicators make it quick and easy to find the strongest and most stable signal position which can provide ultra-stable WiFi signal for all the computers, smart speakers, fire stick, games, doorbell systems, security cameras, etc.

? SUPER EASY 1- BUTTON SETUP:- Connect the long-range wi-fi extender with the WPS button or use a mobile device for a quick and easy wireless set-up. For a direct connection, plug a cable into the Ethernet/LAN port. It is compatible with all standard routers or gateway, no worry about compatibility issue. With Ethernet Port, you can choose wired/wireless connection.

? SAY GOODBYE TO BLIND SPOT OF WIFI:- Extend WiFi coverage up to 1292 square feet and connect upto 20 devices, blast through barriers such as thick walls, appliances, and cement floors, extend the internet signal to every corner of your house, deliver a strong and stable WiFi signal for your family and friends. Everyone can enjoy HD movies, online games, and transfer large digital files.

? FAST ETHERNET PORT:- Experience the most stable wifi speed by using an Ethernet cable to your router, no more wifi speed dropping problem and enjoy seamless wifi speed anywhere in your home, all Wi-Fi extenders are designed to increase or improve Wi-Fi coverage, not to directly increase speed. In some cases, improving signal reliability can affect overall throughput.

? ULTIMATE IN SECURITY:- Three-in-one wireless AP/ router/repeater mode to meet your different network needs. Realize wireless to wireless, wireless to wired network connection. Support WPA-PSK/WPA2-PSK, WPA/WPA2 wireless connection, effectively prevent external malicious interference and damage, protect your network security to the utmost extent.